Hire a 4×4 for your safari in the Chobe area!
4WD vehicles
4×4 Safari Pack Special Offer
From Kasane, experience a Self-Drive Safari day trip in Chobe National Park with our special offer 4×4 Safari Pack!
Discover the amazing wildlife of Botswana in a safari with one of our equipped 4×4, coming with the necessary equipment for a successful safari in safety and freedom.
The Safari Pack offer is limited to Kasane and its surroundings, from Chobe National Park to Victoria Falls, Livingstone or the Caprivi Strip. It is the most economical way to enjoy the highlights of the Zambezi region for a few days in a very reliable vehicle.
Good on roads and tracks, ideal for hybrid routes from town to national parks
Package available on short term only, up to 3 days
The 4×4 Safari Pack offer is compatible with our Toyota Prado, from Kasane only, for a period of 1 to 3 days.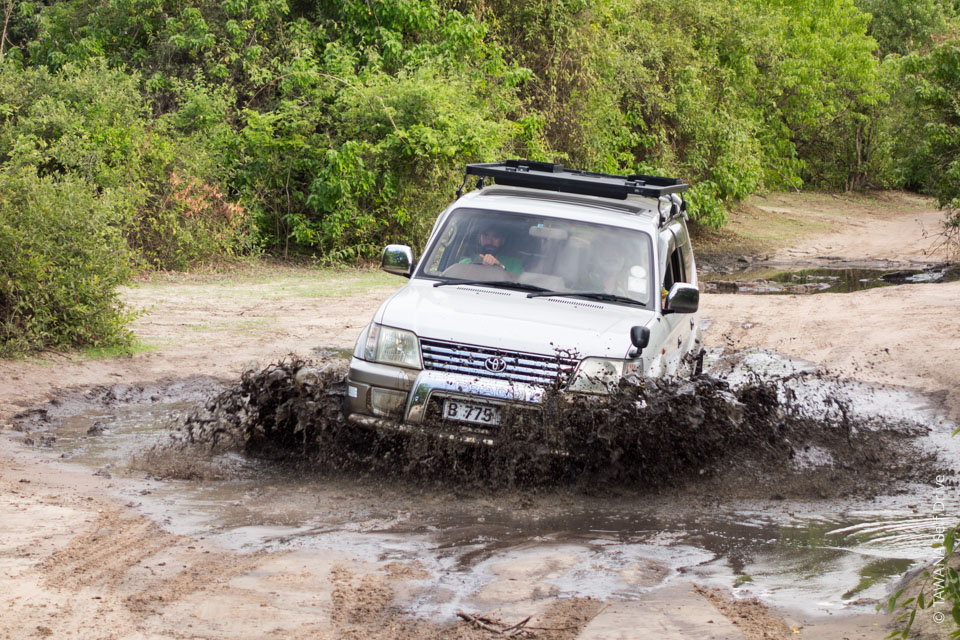 Specifications
Model: Prado 90 series
Type: station wagon
Mode: 4X4
Engine: V6 3.4L
Fuel: essence
Fuel capacity: 90L + 80L (jerricans)
Transmission: Automatic
Length: 4770
Width: 1820
Height: 1870
Fuel consumption: 13 L / 100 km
What does the safari pack include:
4X4 Prado rental, including petrol
1 guidebook on mammals of Botswana
1 guidebook on birds of Southern Africa
1 detailed map of Chobe National Park
1 pair of binoculars
1 cooler box
1 GPS with Tracks4Africa
1 satellite phone