France, August 2019, Camping fully equipped Prado
So how was this trip to Zambia? It was TAWANA! Uh … Tawa what? Ok, let me explain …
T as Tip Top
A as Autonomy
W as Wildlife
A as Adventure
N as Nature
A as Authentic
So it was Tawana! And all this has been possible thanks to the great services of Tawana!
We have to confess that we are quite experimented selfdrivers and we still enjoy relying on the qualities and skills of Julie and Vincent.
As always the vehicle was in perfect condition and super well equipped. Their advice regarding the itinerary were excellent, even if Zambie is a more confidential destination.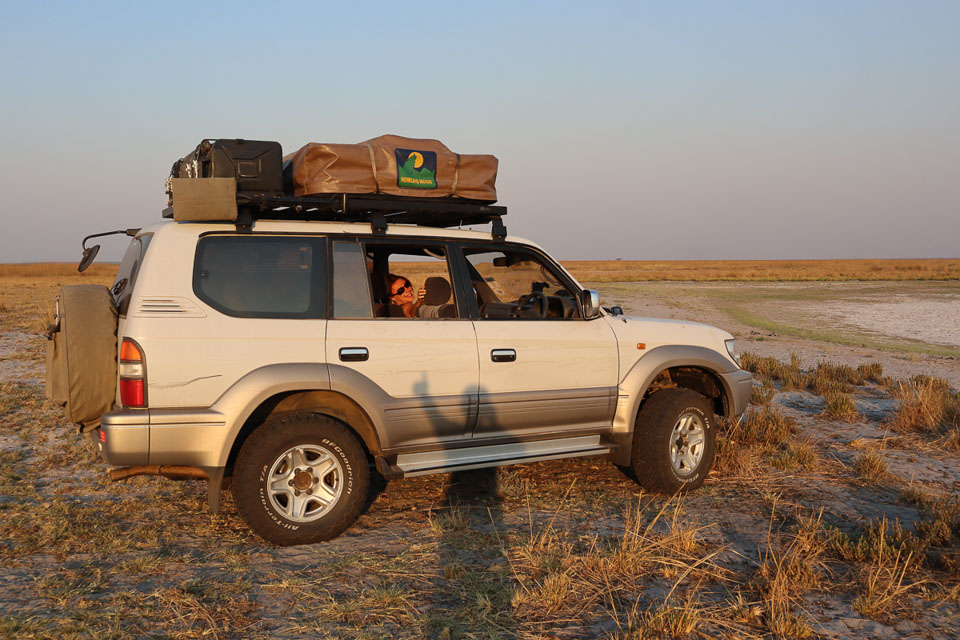 Zambia and all its super smiling people has been an unexpected discovery!
We crossed Kafue Park from South to North through an incredible diversity of scenery and a larger density of wildlife than expected. We have been lucky enough to encouter an incredible Pangolin which made our holidays!
Then we went to Liuwa with its plains as far as the eye can see! The place is very sandy but what good memories to loose ourselves in this beautiful open space!
We drove to the Caprivi strip and had a big crush on Bwabwata Park. Then we ended our trip in Chobe which is still magical!
Just back in France, we have only one idea in mind … return Into the Wild relying again and again on the super services of Tawana!