Get inspired by our self-drive routes in Botswana!
CHOBE • MOREMI • MAKGADIKGADI & NXAI • SALT PANS
CHOBE • CAPRIVI • PANHANDLE • KALAHARI • SALT PANS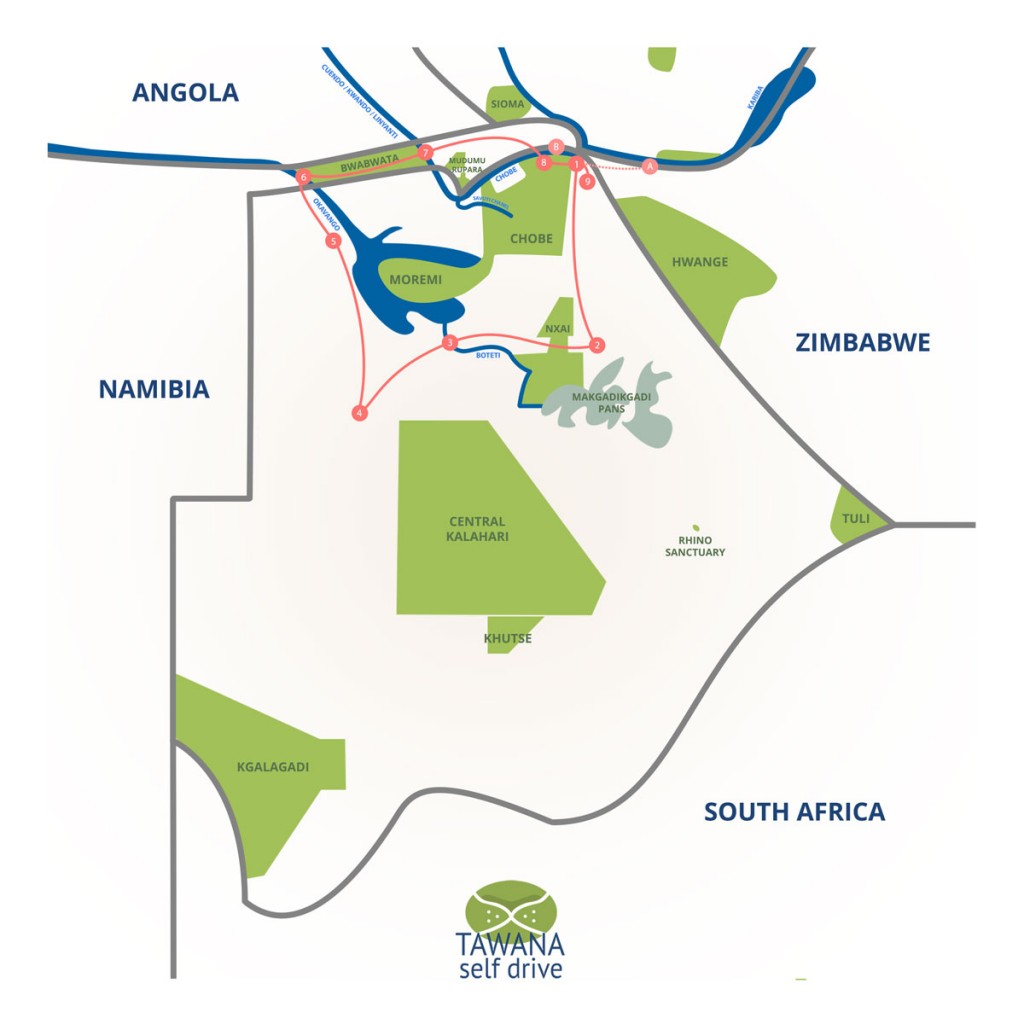 Taking you to the four corners of northern Botswana and in the Caprivi strip, the San Bushmen route is a real initiation course punctuated by original activities, combining wildlife safari with cultural and sporting experiences. Live a multiform and inspiring adventure promising moving encounters and eternal memories!
CHOBE • MAKGADIKGADI & NXAI • KALAHARI • SALT PANS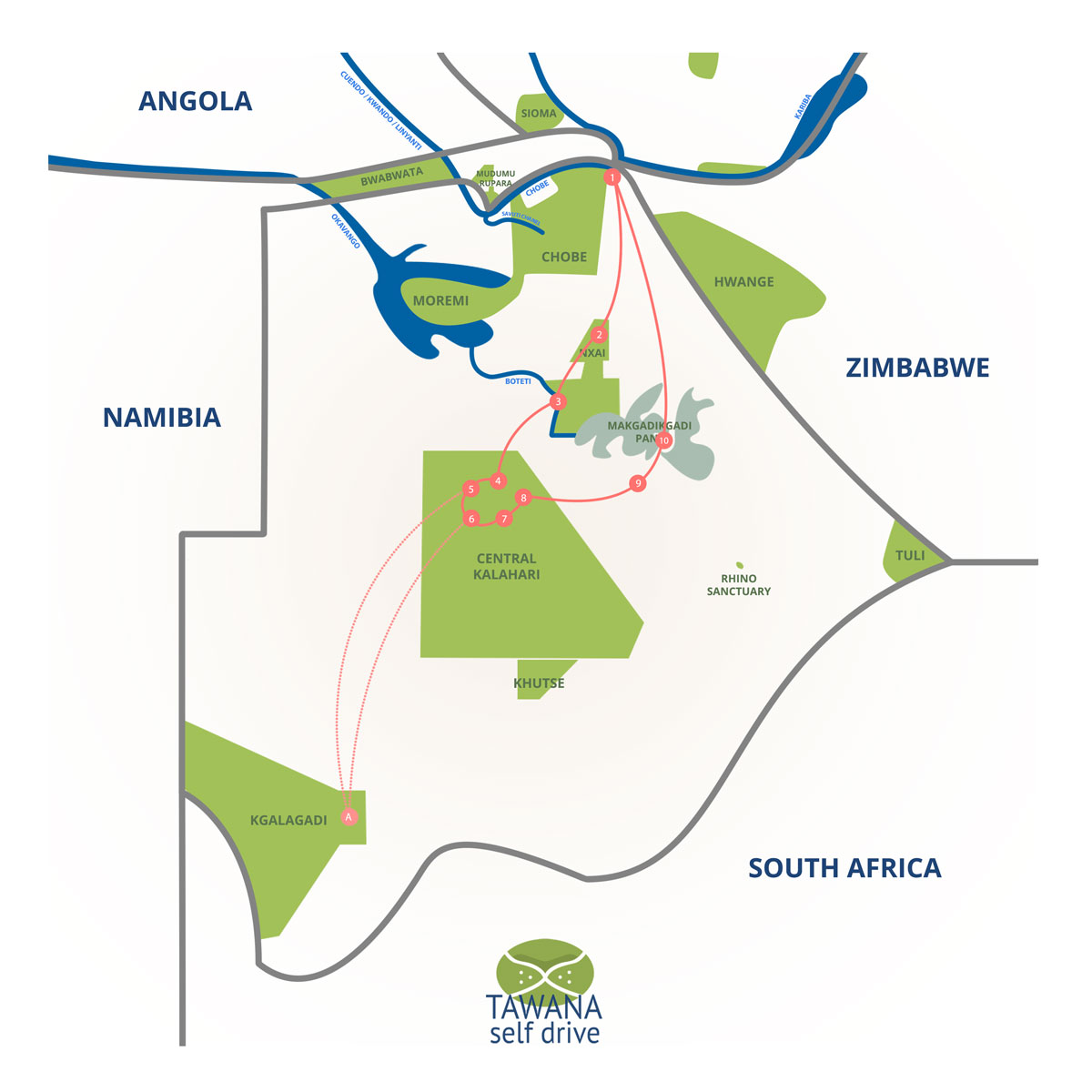 The desert route is an invitation to explore the most remote and isolated areas of Botswana, from the Makgadikgadi pans to Central Kalahari, or up to the Kgalagadi for the most adventurous! This route will allow you to discover endless spaces: the cracked ground of the salt pans, the vegetal desert of the Kalahari, the red dunes of the Kgalagadi and all the abundant wildlife existing in these arid environments where one could swear no life is possible.